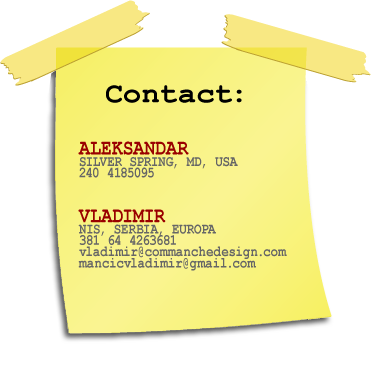 About us
"Commanche design" is professional web development and web design company providing a full range of affordable web services including high-class professional web site design, web site development, flash design, custom web programming solutions from the simple to the complex,
Also, we offer corporate identity design (including logo, graphics and business cards), e-commerce solutions and all range of dtp publishing like books and magazines.
We aim to establish long-term customer relationships based on trust and a commitment to producing best site design and programming.
Main criteria of our work success is satisfaction of the customer.